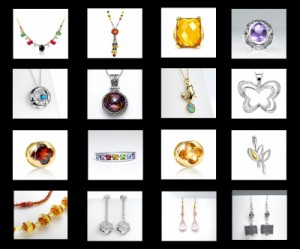 Getting ready for a show can be a lot of work! There are so many things to remember as youÔÇÖre preparing for a long day (or weekend!) in your booth selling your products. In order to make things a little easier for you, we've put together a basic list of display booth tips to help make your preparation easier. Please feel free to add to this list (or detract from it) based on what you've found works best to streamline your display booth process.
-Carrying case and trays with appropriate liners (with your jewelry, beads or gemstones in them, of course!). Not only will this help with transportation, but by already having your products in trays, you'll be able to save on precious set up time and get right to selling. DonÔÇÖt forget that ring foam liners placed on top of your jewelry will keep it from rolling around in the tray while traveling. This will really cut down on your set-up time when you arrive to the show! Have you seen our video on how to do this handy trick? Find it here!
-Mobile-friendly displays really help make packing and transporting easier. Look for displays that are lightweight, easy to transport, or that will pack flat. Folding necklace displays or pop-up displays are great options.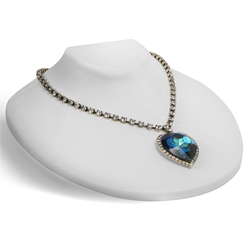 -Tables that are lightweight enough to transport easily but sturdy enough to hold your products.
-Table covers that are a color or pattern that will add to the look of your displays and make your products stand out.
-Consider setting up small lamps on your tables to accent your products. Well-placed lighting can really draw attention to your products! You can find attractive, inexpensive, battery-operated lamps on Amazon, or at Target and Wal-Mart.
-Use risers or small objects placed underneath your trays to add height to your displays. This will give your displays dimension and make it easier for people to view your products.
-Backdrop. HereÔÇÖs an easy-to-make backdrop tutorial. This can be extremely helpful in keeping out any ÔÇ£background noiseÔÇØ from other booths or people walking around behind your booth.
-Large plastic containers can be extremely useful for storing mobile displays, table covers, risers, and lamps. It is helpful to streamline your display booth as much as possible by keeping everything organized and accessible.
-Booth emergency bag containing lots of water, healthy snacks, first aid kit, sunglasses (or an umbrella, depending on the weather!). We think chocolate is a good idea to have on hand. 😉
-If possible, try not to do a show alone. Not only is it helpful to have another person there, but it'll make the day more enjoyable.
-Finally, bring a good attitude, even when you're having a rough day. Your customers will really appreciate being met with eye contact and a smile. When they know you care about them being there, they are more likely to purchase something from you.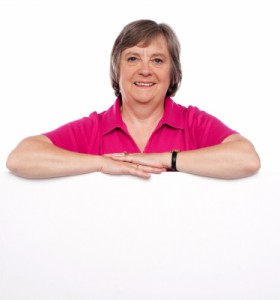 What's on your essentials list for jewelry shows?