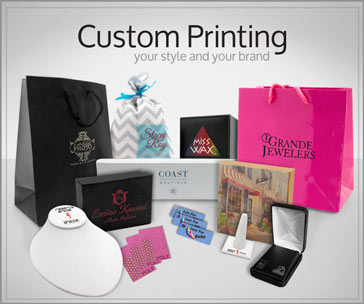 By adding your custom printing, you can change average into unique! DonÔÇÖt have a logo, but you still want to add a splash of color? We can help! Just call in with a logo/design request and let one of our graphicÔÇÖs designers help you from there. Our capabilities are extremely varied and diverse. From cotton filled boxes to tags to displays- add a dash of marketing and branding to your entire store!
Here are a couple of options available: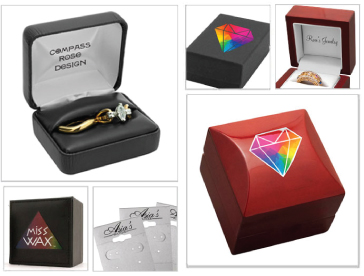 Interested? Placing an order is only 6 steps away!
1. Upload your Logo
2. Name your Logo
3. Add any Additional Text
4. Add Special Requests
5. Agree to the Terms and Conditions
6. Go Shopping!
Brand your items with custom printing today!