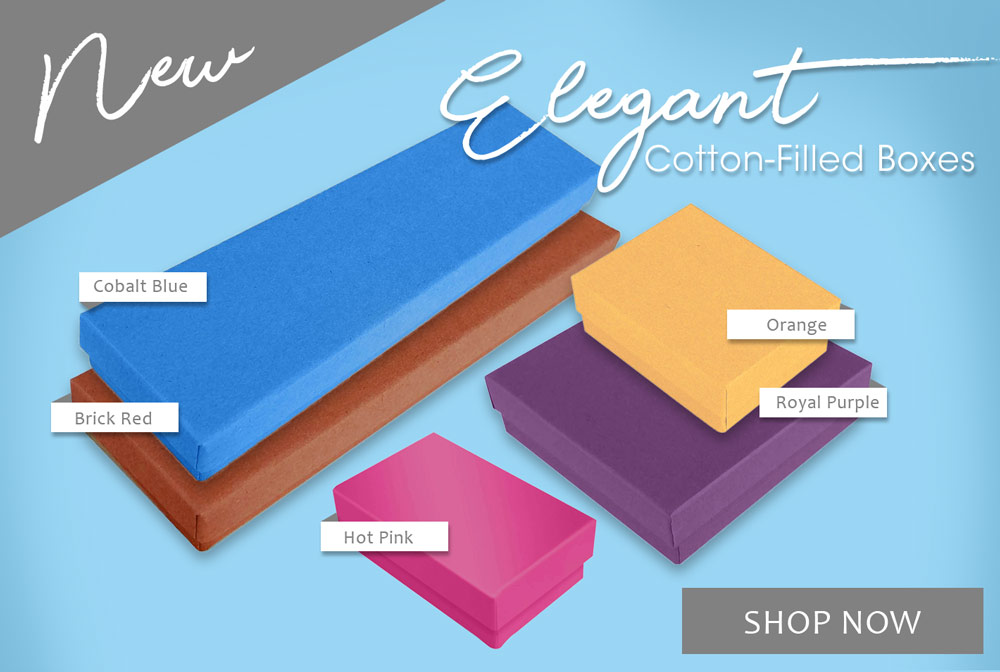 You never get a second chance to make a good first impression. When it comes to jewelry boxes, who wants to settle for just a good first impression, when you can make an outstanding one? Introducing: our premium, jewelerÔÇÖs batting cotton-filled boxes, crafted right here in the United States. Vibrant colors and rich textures are now available, with our newest colors including: royal purple, electric orange, deep brick red, calming blue, and sassy pink. Whether itÔÇÖs to catch attention, establish a unique color scheme, or follow a signature style, our premium selection of cotton-filled jewelry boxes will more than suit your needs. Browse our inventory for even more options to find the perfect combination of color, texture, and pattern for you.
—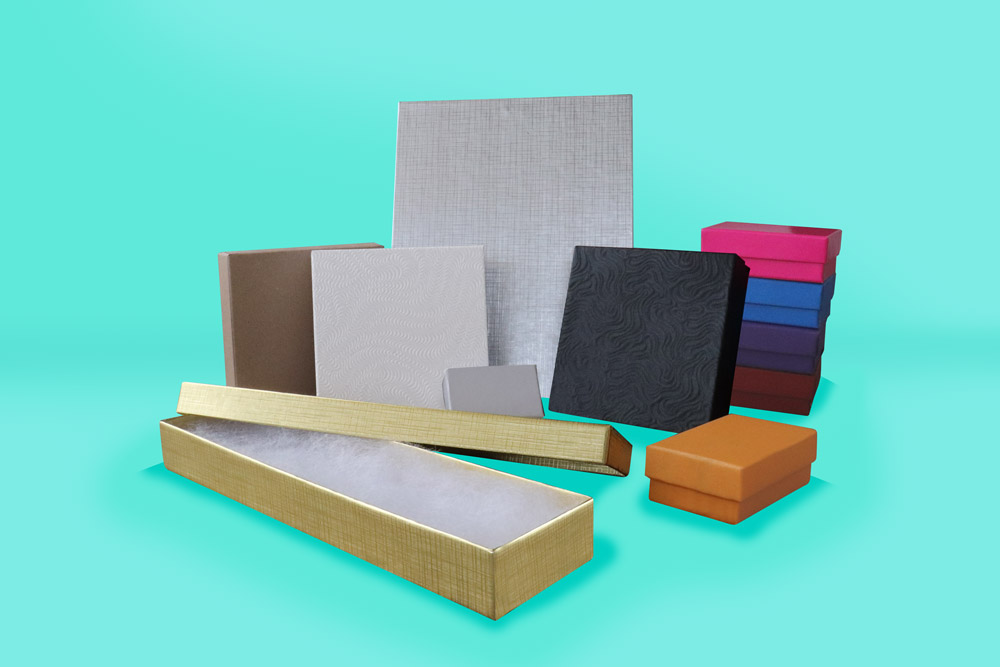 Why Are They Premium?
In the case of our fine cases, premium is defined as ÔÇ£a product of superior qualityÔÇØ. True to the name, the superior quality of premium boxes can be seen as well as felt. For example, the golden linen boxes feature a delicate pattern that adds quality and class not only to the box and its contents, but also to your brand. A classy business deserves a classy display and packaging jewelry box.
The durability of these boxes is also substantial compared to popular alternatives. After measuring in-house, the thickness of the premium box was up to 30% greater than a standard cotton-filled box. This means 30% more protection in shipping for valuable goods such as necklaces, watches, and rings, but it also means 100% superior quality you and your customers are sure to notice. And donÔÇÖt forget, the premium boxes are filled with jewelerÔÇÖs batting with anti-tarnish properties.
—
The Power of Color
Color can change thoughts, cause reactions, and inspire action. Why not inspire a sale with one of our colorful collections? Every premium box dons a delightful and rich color. For example, the royal purple shade invokes a sense of unbeatable regality. Our golden and silver boxes play with the light, catching the eye brilliantly.
However, chromatic pops and metallic flairs are not the only choices. Maybe your needs call for stylish subtlety? Our onyx matte black box is excellent for a simple and clear jewelry display. While our glossy white box could be perfect for a winter arrangement, its flawless sheen also screams modern.
—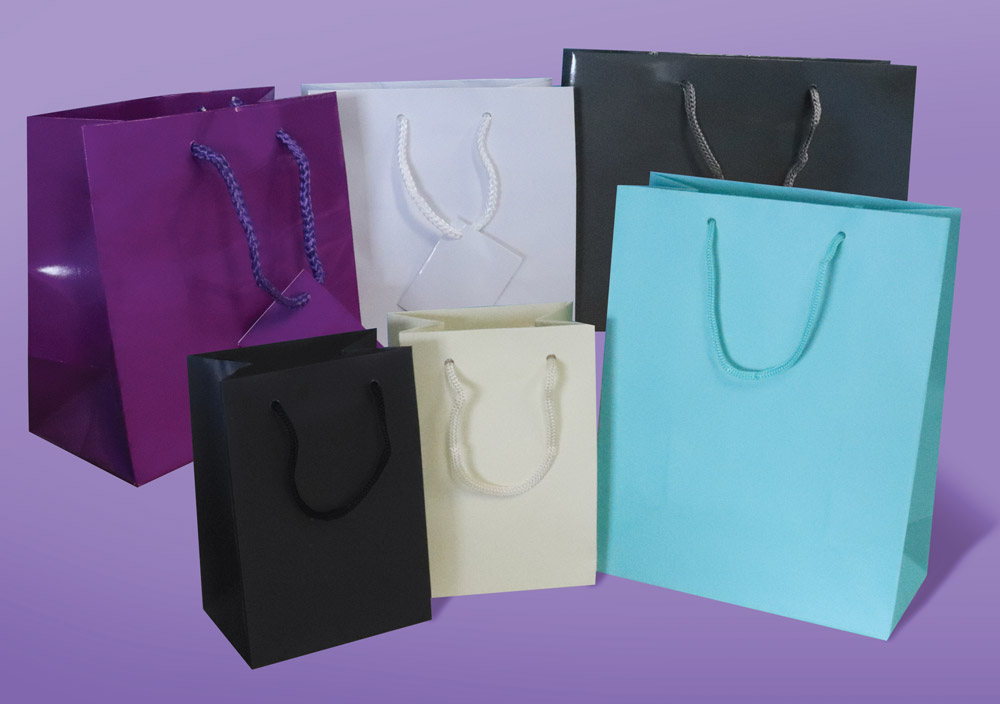 Extras
Besides the varied design options already mentioned, a world of possibilities is open in the form of customization! A colorful, custom print or logo can turn each box into a promotion for your brand, and can shape that first impression into an unforgettable experience.
And why stop at just a cotton-filled box? Browse our equally varied collection of gift bags and create a truly memorable packaging arrangement.
A jewelerÔÇÖs goal is not only to craft and share fine jewelry with the world, but also to ensure their displays and containers are just as fine as the gems inside. A box and a bag are the first things seen, the first impression. We do not get a second chance to make a good first impression. LetÔÇÖs help you make yours extraordinary.