CREATE a showcase display that will capture the interest of your customers while highlighting the unique qualities of your products with these three simple ideas for a great display case. It doesn't have to be difficult to create a display that you (and your customers) will love.
1. Stick with basic colors, such as white or black. White tends to be the most popular choice for showcase displays because of it's elegance and simplicity, but black can be a great option for lighter colored jewelry that you want to stand out.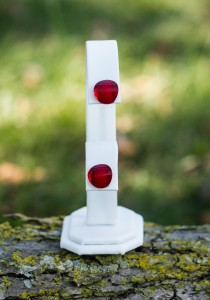 2. Choose the appropriate height for displays. Since display cases dictate the height of your displays, you'll want to choose display items that aren't too tall. There are many displays that are created especially for display cases, such as showcase trays, or items like this mini necklace bust that still allow you to display necklaces without the height of a typical necklace bust.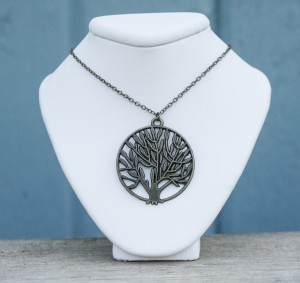 3. Keep away from clutter! If you try to put too many things into a display case, your customers won't know where to look or what to buy. An easy way to direct their attention to particular items is to utilize signs as sales aids. A well-placed sign will catch the eye of your customer and pull it to the product you'd like them to focus on.