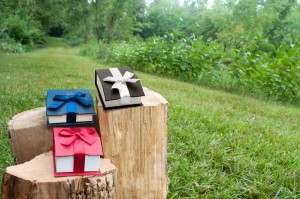 As summer is winding down and fall is almost upon us, it's time to start thinking about the holiday season that is rapidly approaching! It's time to get ahead on holiday planning, and we know one of the big things on that to-do list is getting your packaging products lined up and ready to go. Let's take a look at the packaging products we have to offer, and some of the most popular choices for holiday gift packaging.
Choosing the right merchandise bag is important. You want something that reflects your branding well, but that also reflects the fact that it is the holiday season. We offer a selection that ranges from paper merchandise bags to high end gift bags–all in a wide variety of colors and styles.
Choose a tissue paper that complements your gift bag of choice! The addition of tissue paper really makes purchasing special for your customers. Even if the purchased item isn't for them, they will feel like they are getting a gift. Also, with the addition of tissue paper, they have a ready-to-gift item. Being able to have the gift wrapping already taken care of means a lot to holiday shoppers.
Bows
Along the same lines as tissue paper, a bow really makes your packaging special during the holidays. Browse through our selection for bow and bag pairing options to find the color combo that matches your branding!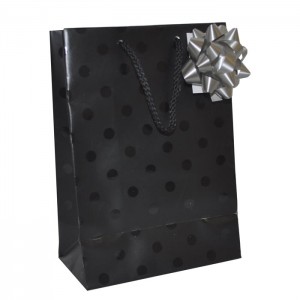 Last, but certainly not least, jewelry boxes are very important! From gold and silver cotton filled boxes, to the luxury wood boxes, we have you covered. One of our most popular options for holiday shopping is the Magnetic Ribbon Box Series. This series has three color options, including a red and white option that is perfect for the holiday season. These high quality paper boxes already come with a ribbon and bow, making them the perfect choice for an instant gift.