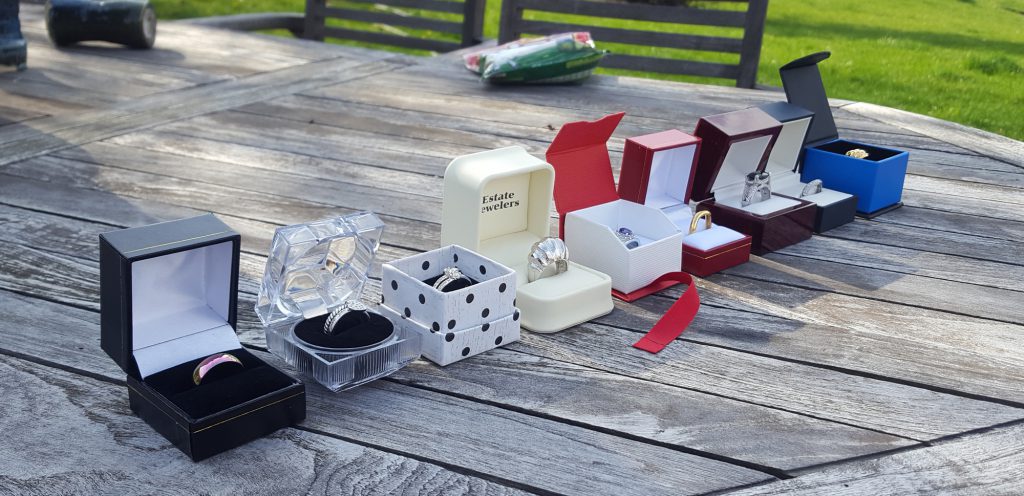 Well, winter is finally here. The weather is cooling down and 2020 is finally wrapping up. Speaking about wrapping, have you started your Christmas Shopping yet? Sometimes it can be difficult, or tricky to package your gifts in a presentable way, while still maintaining a budget. No worries, here are three easy, simple, and affordable ways to package your presents this holiday season.
1 Magnetic Ribbon Boxes
If you're like me, the holidays can get BUSY. There are always places to be and thing to do while you're shopping for Christmas. This is one of the major reasons why I love the magnetic ribbon series of the jewelry boxes. This box stands alone as one perfect packaging option. The box is made of thick and sturdy paper, while the insert varies between plush foam or a satin fabric wrapping. The box series is also available in many festive colors including a royal red, metallic gold, or icy silver. And to top this box is a perfect little bow. These are wonderful for jewelry like earring pendants charms bracelet s, but they can also accommodate more "odd items" like pens and knick knacks. Check out this series by clicking here.
2 Cotton Filled Boxes
Sometimes I'm not gifting just jewelry. Sometimes the gift is a money card, or silk scarf: A small meaningful gift that begs for a more meaningful presentation. This is where cotton filled boxes play a perfect part of your packaging. These are available in a plethora of colors including red, blue, silver, gold, purple, teal and more! The sizing options are also very accommodating for difficult items. These boxes are available in a premium brand that offers anti-tarnishing jewelers batting cotton. This makes gifting metal items very simple. The best part is the affordable price. These boxes start at 0.25 per unit, and are even printable if that's your cup of tea.
3 Shipping Delicates – Soft Leatherette Model Boxes
Shipping can be stressful. Is it going to make it in time? And more importantly: will it arrive in one piece? Why not package your gifts in a protective metal box? The leatherette model boxes are a great option for preventing shipping damage. All of these are made of a thick and sturdy metal box and wrapped with a soft touch leatherette material. Meaning they look good while keeping your gift safe for transportation. For an added bit of class and safety, this series sports a nice packer box. Check out this series of box by clicking here.
Conclusion
Make the holidays a simple and easy occasion with the right packaging.┬áFor more creative inspiration, check out our wide selection of packaging by following the link below. Or give us a call, we are available 8 AM ÔÇô 5 PM Mon-Friday EST.