To begin, we at Gems on Display would like to take a moment to assure our loyal customers. We are committed to providing the highest quality goods and services in a safe and secure way despite the global health concerns.
We are still open, and we are ready to help with any packaging needs.
At times like this, keeping morale high is important. A small act of kindness can brighten someoneÔÇÖs perspective immensely, turning a bad day into a long-lasting good memory. One way to do this could be to give the gift of jewelry, perhaps in celebration of a momentous event, or perhaps in celebration of life itself.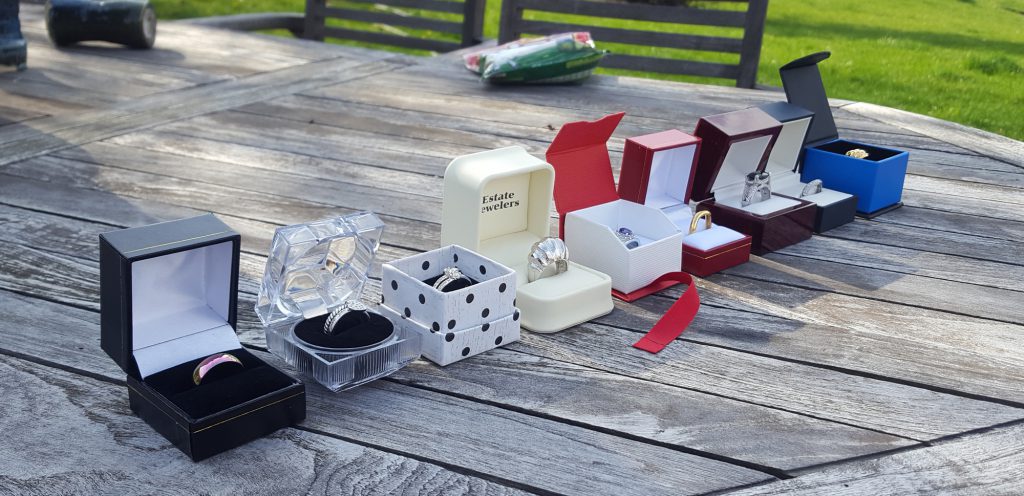 We are glad to help make this possible with our premium cotton-filled jewelry boxes, high-quality items that are sure to uplift and encourage. Attractive, durable, and made right here in the United States, our jeweler's batting filled boxes are what you need for packaging almost anything. These versatile items can serve as ring boxes, bracelet boxes, necklace boxes, watch boxes, earring boxes, pendant boxes, and more.
Need a specific look, a distinct texture, or maybe a favorite color? Gems on Display has the best selection for you including 27 different styles to choose from. We offer a dazzling range, from bright primaries, to shining golds and silvers, to eye-catching embossed. We even have transparent boxes to allow your valuable item to shine while protected.
Want to add a more personal touch? Or maybe youÔÇÖd like to advertise at an affordable price? Explore our full color and pad printing options, available for our premium cotton-filled boxes. Customize your product with your own logo, or make your gift that much more special. Call us at 419-830-3104 and let us find something that suits you .