With the holiday season getting kicked off, many business owners enjoy presenting their consumers with quality packaging to show that they care. One great way to do this is with cotton filled boxes, they are a very popular economical packaging solution that works with a wide variety of small gift items and jewelry. Gems on Display is happy to present you with 22 different color options along with 8 different sizes per cotton filled box. In this blog we are going to talk about the 8 different sizes and their use per size.
Size #10
Measuring 1-7/8″ x 1-1/4″ x 5/8″ making size a perfect gift box for small rings, earrings, beads and charms. A two-piece thick cardboard gift box with cotton cut perfectly to size. One of the best options available for gifting small items.
Size #11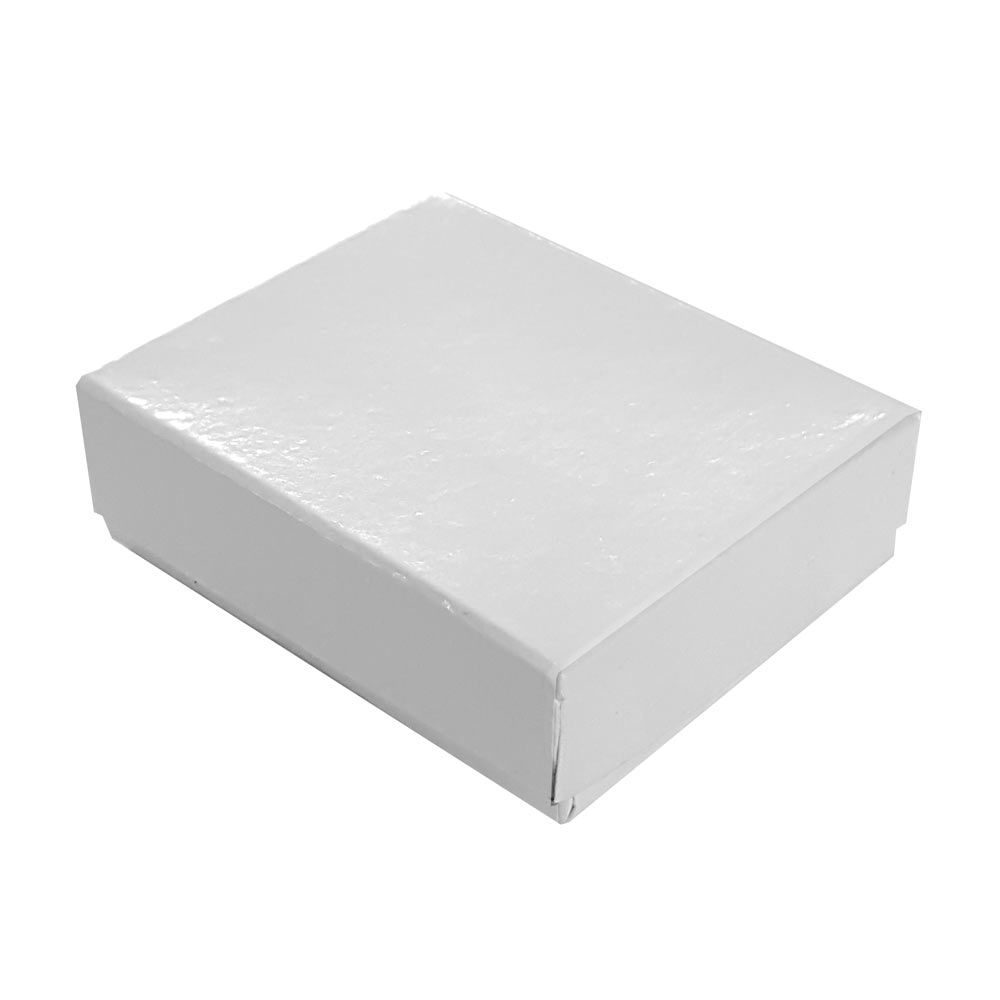 Measuring 2-1/8″ x 1-5/8″ x 3/4″ making the size #11 a great choice for gift and packaging beads, charms, rings, and earrings. The swirl black cotton filled boxes are shown in the picture above, which is a great option for adding an extra element of quality to your cotton filled boxes.
Size #21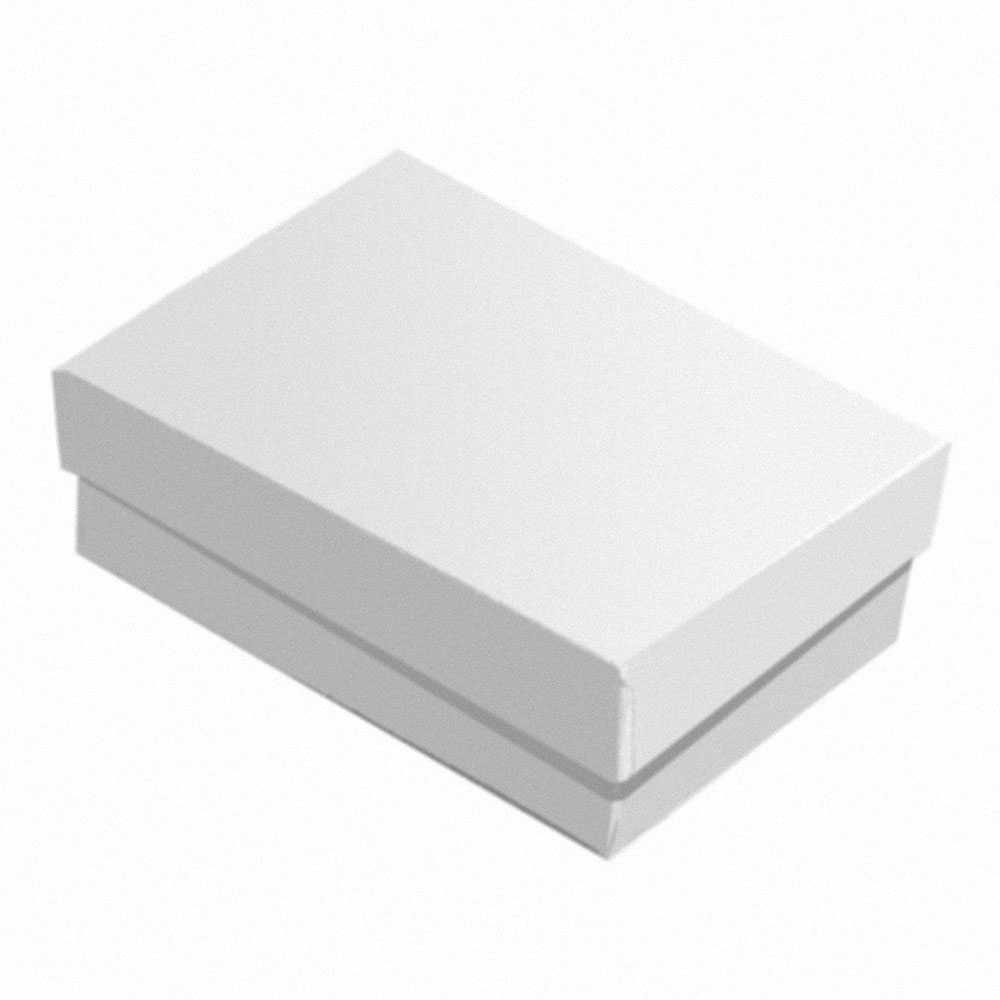 Measuring at 2-5/8″ x 1-1/2″ x 1″ making this another great option for small gift packaging. The perfect size for earrings, rings, pins, pendants and many other gift options. Available for printing, allowing you to add your logo and brand your cotton filled boxes.
Size #32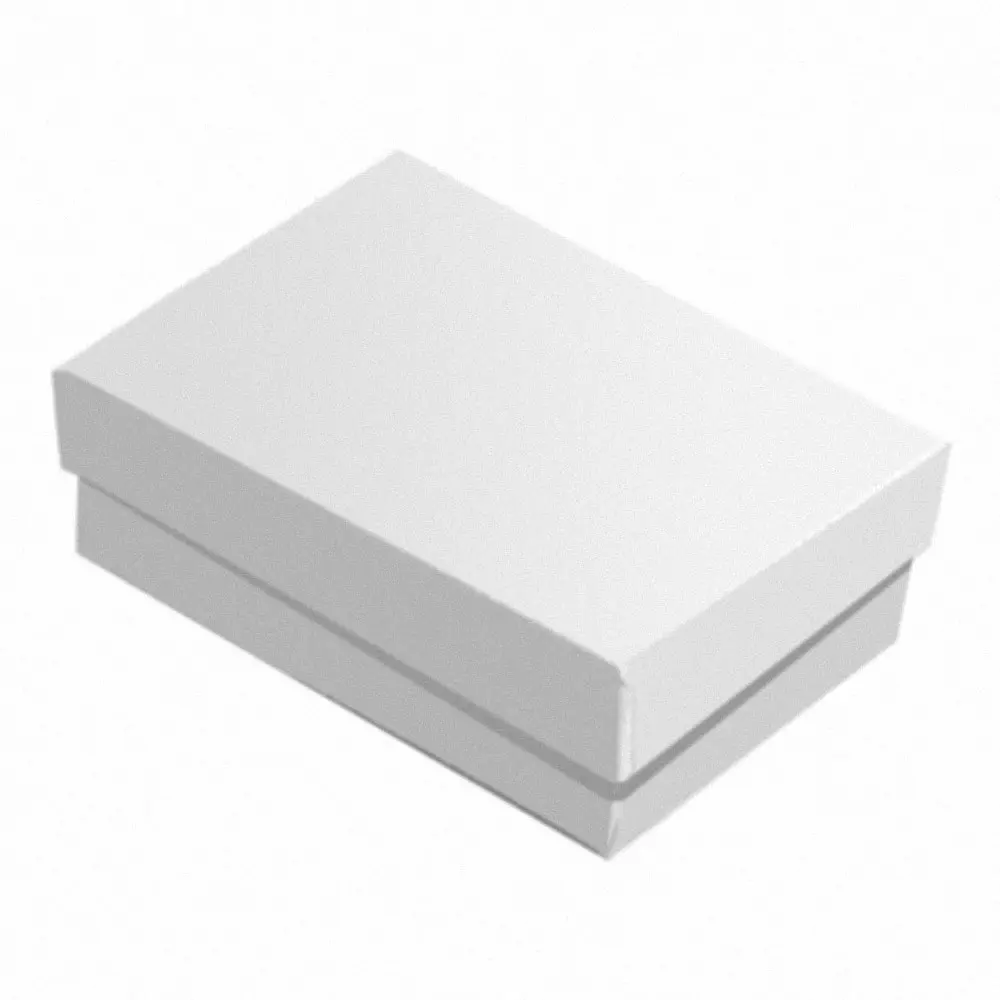 Measuring 3-1/4″ x 2-1/4″ x 1″ making size #32 one of the more popular sizes available in cotton filled boxes. Working great with a variety of items from rings, earrings, pendants, pins to many other small gift items. The versatility of this size makes for a great box for a wide variety of companies.
Size #33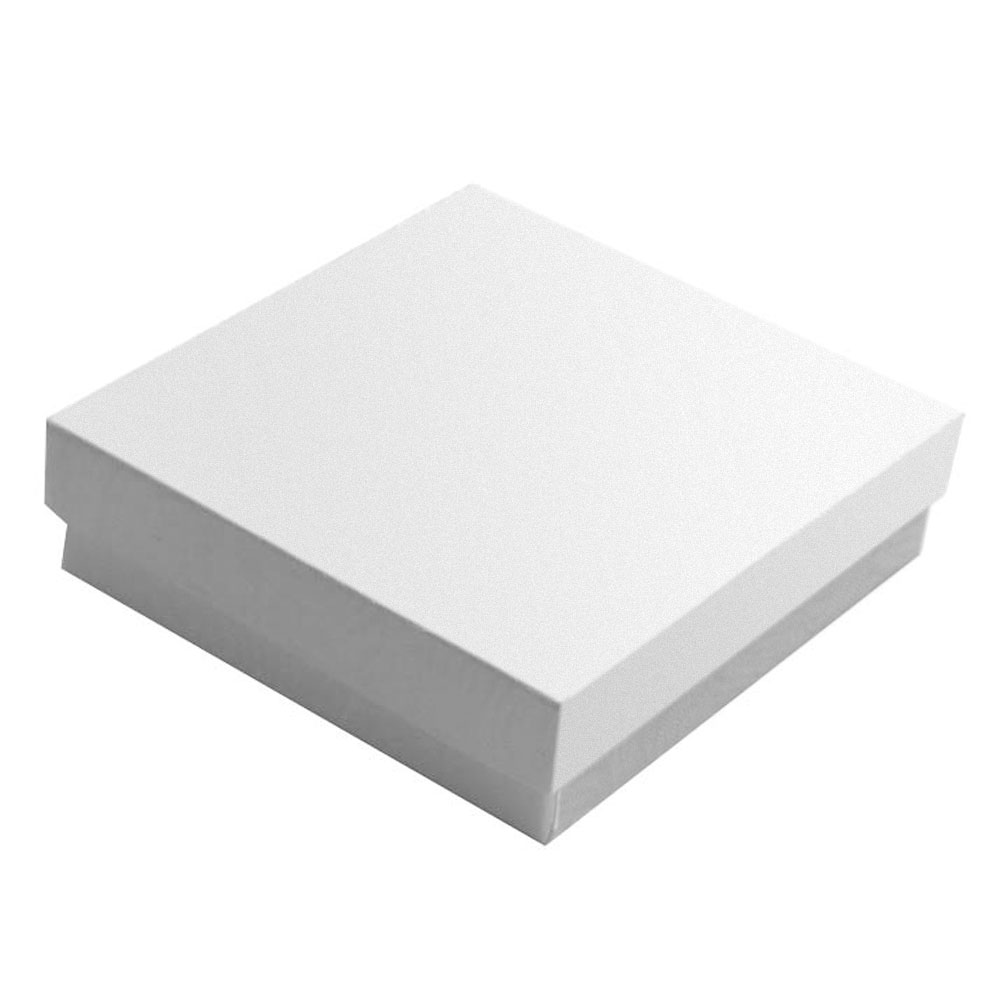 This is the most popular size in the cotton filled box collection measuring 3-1/2″ x 3-1/2″ x 1″. This item will work great for bracelets, bangles, pendants and many other items. We are able to make custom inserts for this size along with the other sizes that will allow our customers to have box that works perfectly for the item they are selling.
Size #34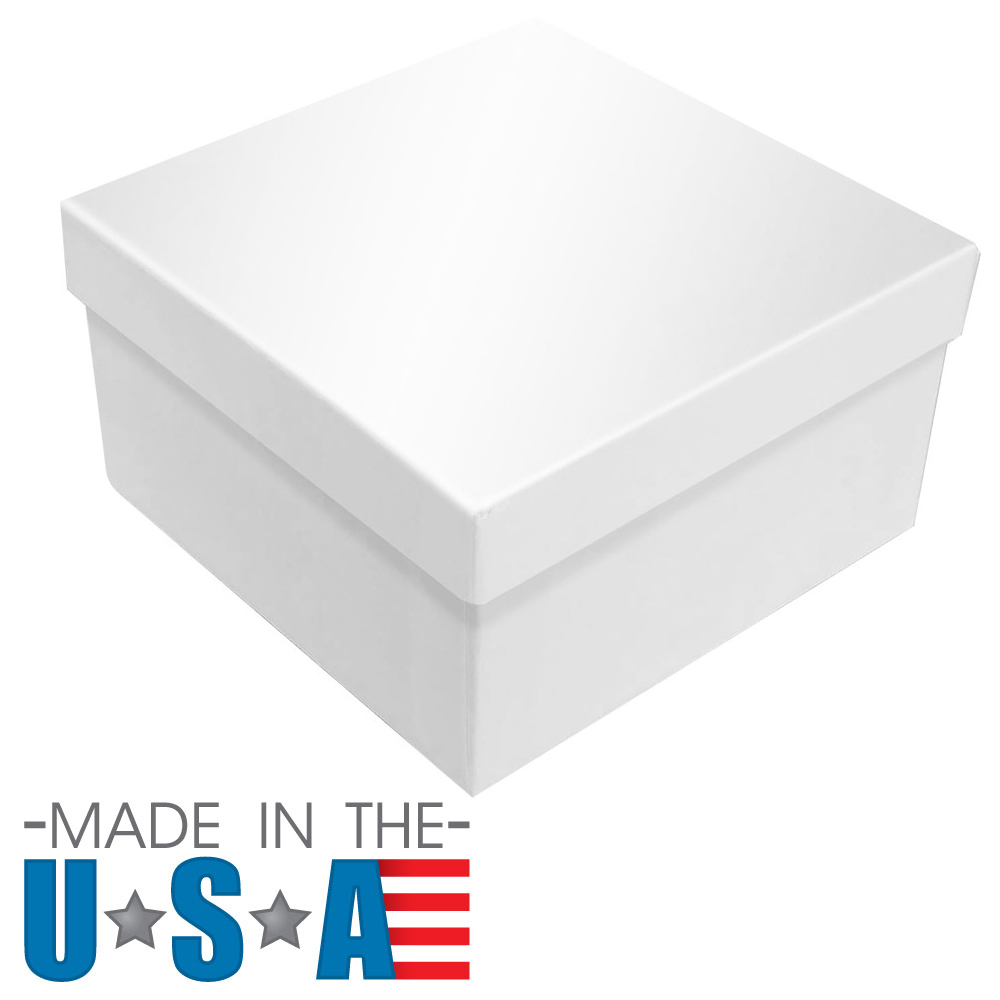 Very similar to the size #33, this item measures 3-1/2″ x 3-1/2″ x2″. The extra inch in height is made to account for watches and thicker bracelets. The cotton is setup perfectly to help secure your taller items in this box, allowing you to gift your items safely.
Size #53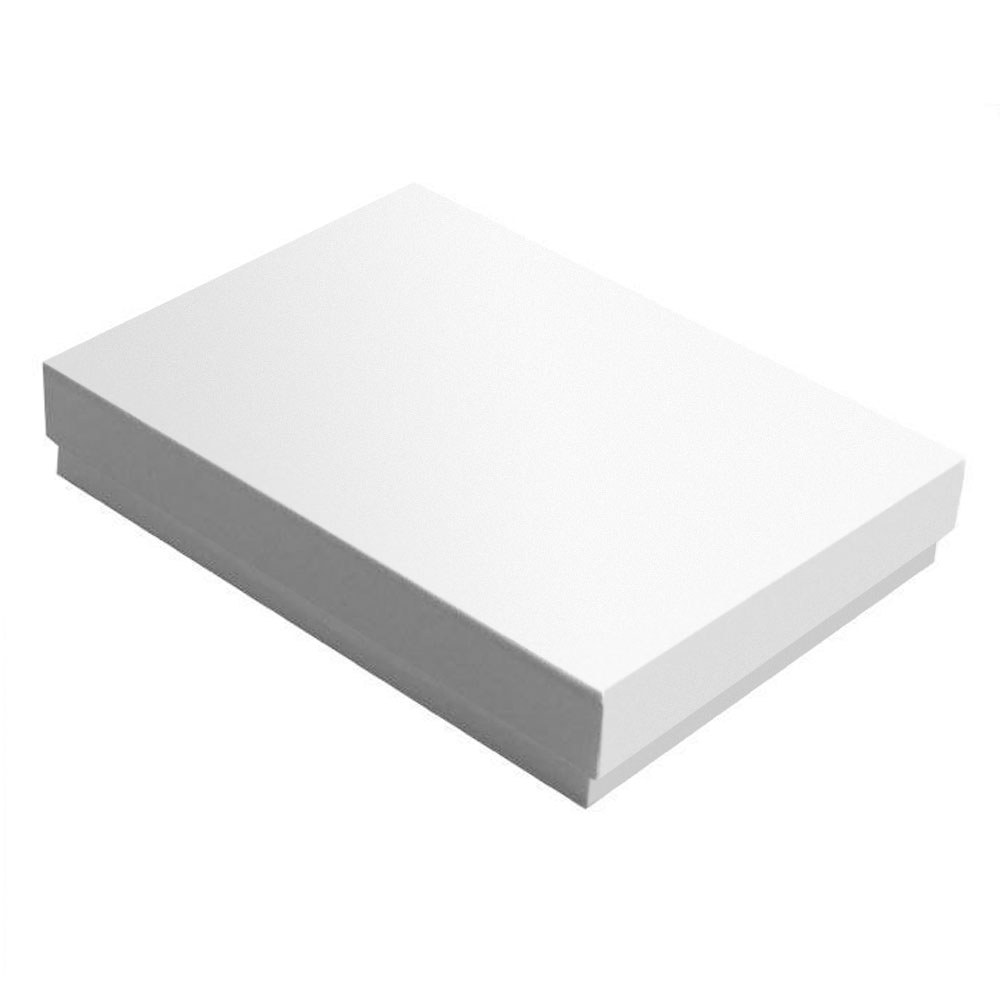 Getting into our larger sizes of cotton filled boxes, we start with the size #53 measuring
5-1/4″ x 3-3/4″ x 7/8″. This is the ideal size for necklaces, chains, pendants, or larger gift items like playing cards or trading cards. Available for branding allowing you to add your own customization to each box.
Size #75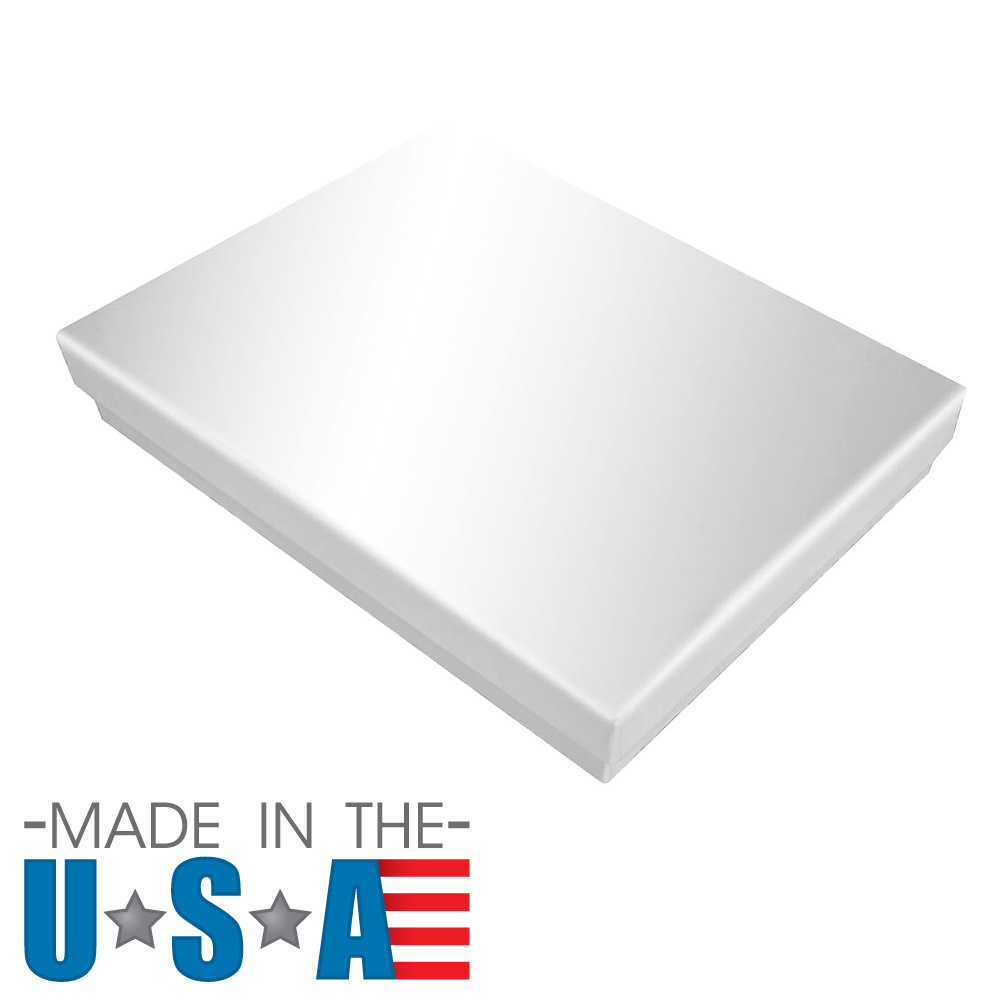 The largest size we offer in the cotton filled box. Very similar to the #53 as far as the layout of the box goes. This item measures 7-1/8″ x 5-1/8″ x 1-1/8″ which makes it the ideal size for necklaces and chains.
Size #82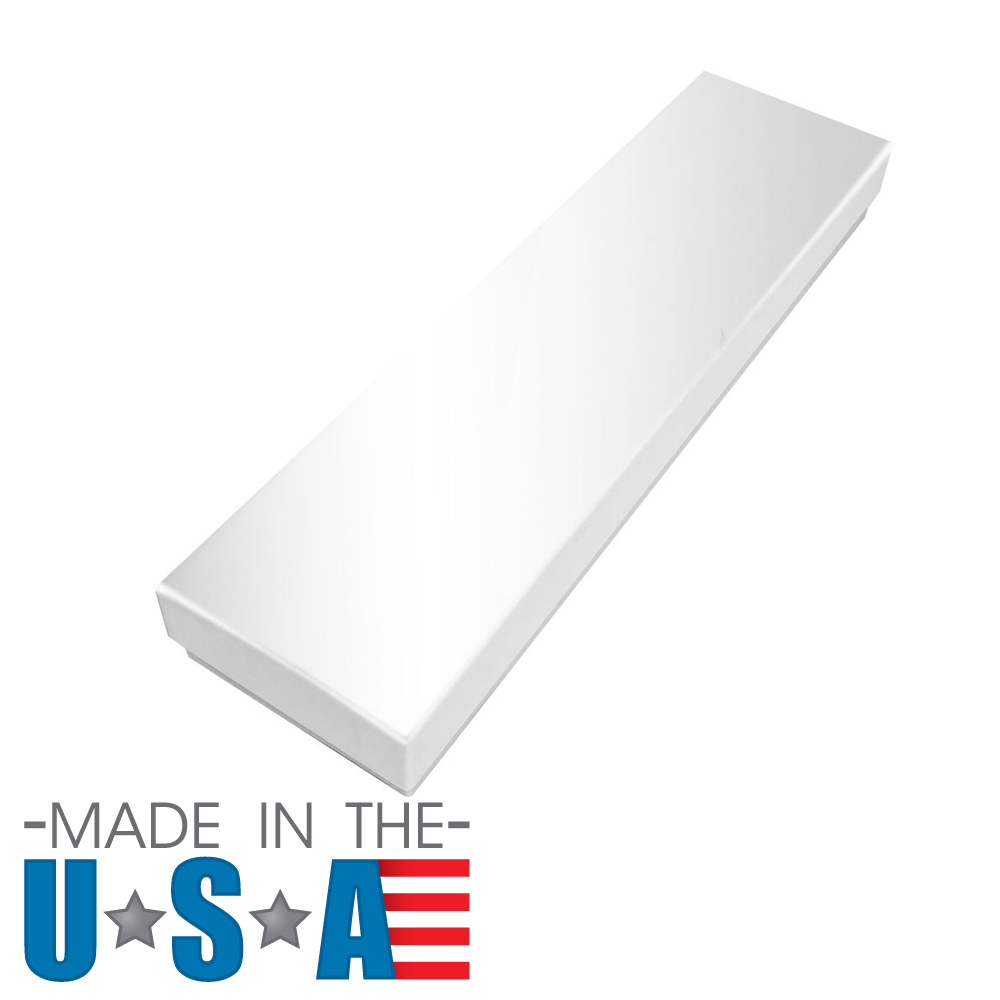 The size #82 measuring 8″ x 2″ x 1″. The longest of our cotton filled box collection, this item is perfect for watches, bracelets, pens and many other items up to 8″ long. Long cotton insert securing your item from side to side.
Conclusion
At Gems on Display we offer the best selection of cotton filled boxes from just about every color on the spectrum to just about any size you are looking for. We are able to add your logo and brand your boxes in full color and single color. If you do not see a size you are looking for please contact us today and we are able to have this size manufactured. Contact us at 419-830-3104 with any questions. Thank you for reading!