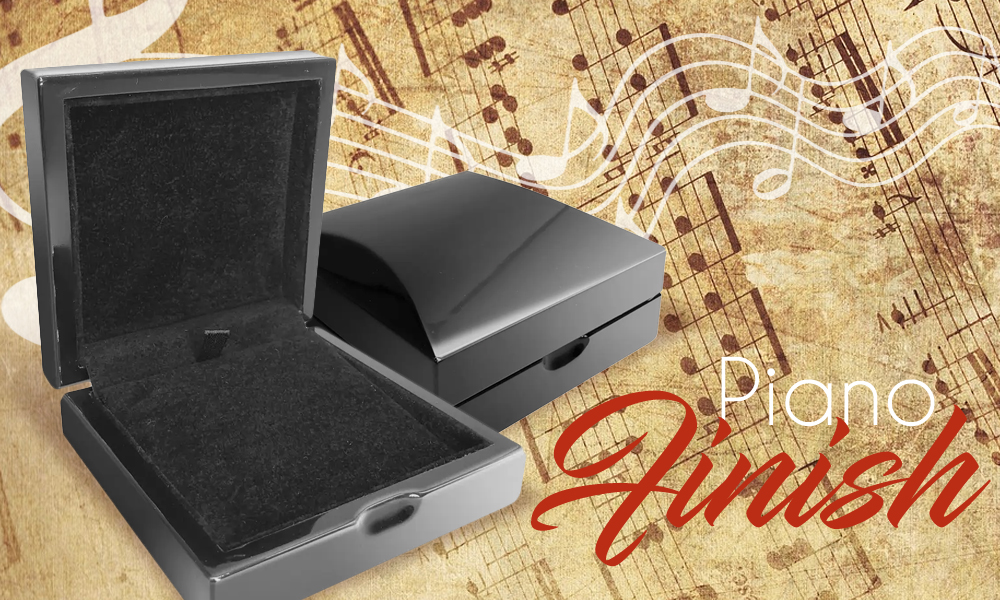 Keep Your Jewelry In Mind
When selecting a glossy black piano finish jewelry box, there are a few things to keep in mind. First, consider the size of the box and the type of jewelry. It's important to reflect on whether or not your jewelry will fill and fit the feel and size of your jewelry box. You want to choose a box that is appropriately sized to accommodate your merchandise without being too bulky or visually shrinking your jewelry.
Adding Elegance
Secondly, a piano finish jewelry box is a luxurious and sophisticated packaging solution that can add a touch of elegance to any current packaging arrangement or display store front. This type of jewelry box is perfect for shipping or gift giving all your precious jewelry items, from necklaces and bracelets to earrings and rings. The sleek black finish of the box is perfect for creating a modern and sophisticated look, while the glossy finish adds a touch of glamour and shine. This adds an interesting color pop to your jewelry.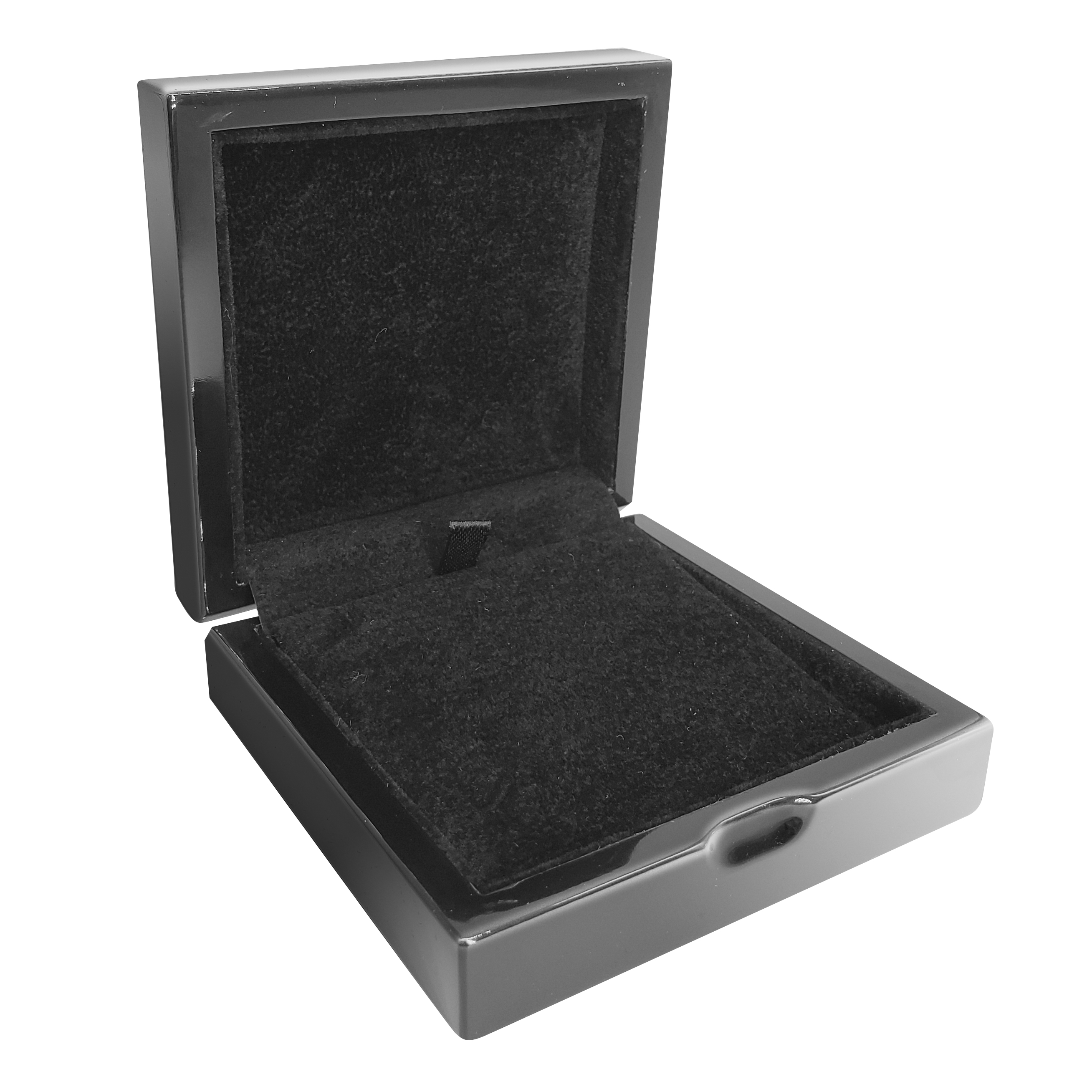 A Jewelry Box AND A Display
Thirdly, consider the advantageous elements to adding an elegant and regal box to your store. One of the main advantages of a Piano finish jewelry box is that it is incredibly versatile. The neutral deep black is an excellent addition to your current store front or jewelry set display. These boxes carry so much muted, elegant presence, that it can be used as a display in it's own rights. Simply secure your jewelry inside the box, and place the arrangement in a showcase. So whether you are selling a classic pieces like diamond stud earrings or you offer a more trendy and statement-making items like choker necklaces and layered bracelets, these boxes are an amazing solution to your packaging needs.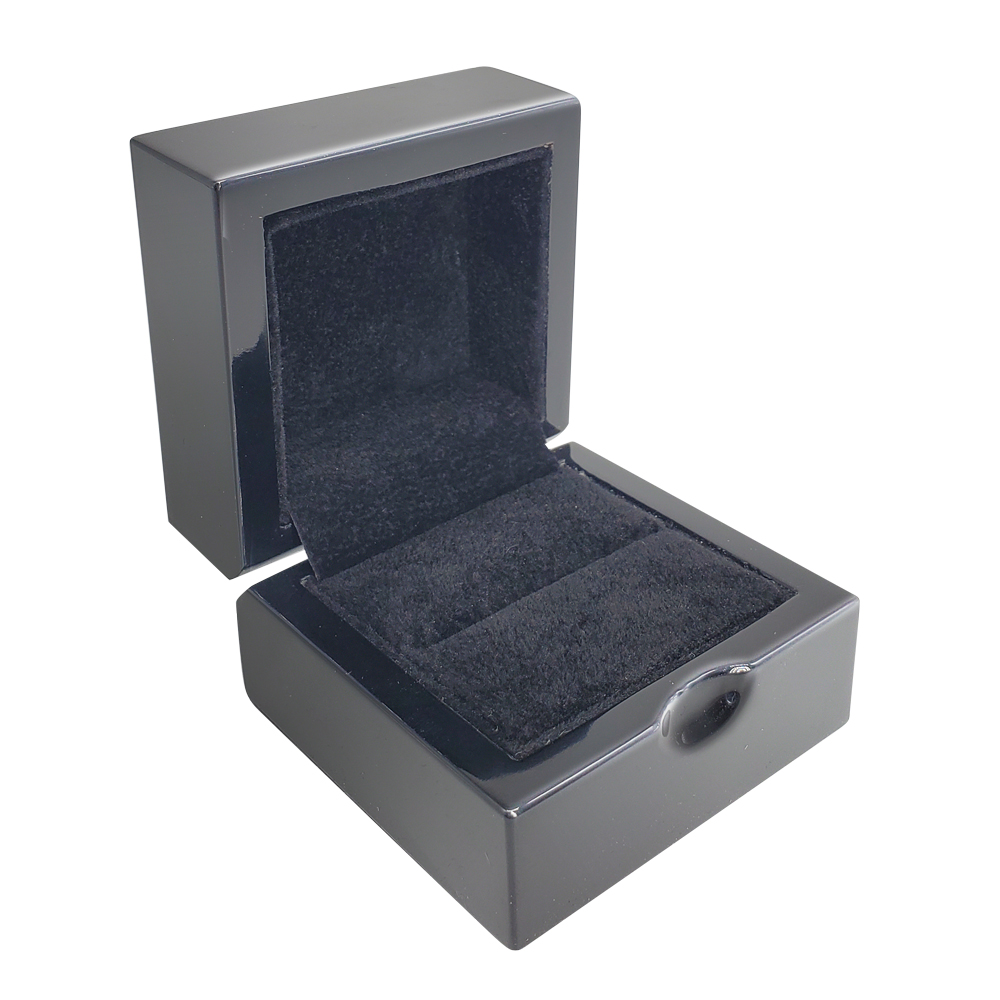 In conclusion, piano finish boxes are an excellent packaging solution to many products, providing valuable opportunity to promote your business with printing, display your jewelry directly in your showcase and or safely and easily ship your jewelry to your customer. With their many benefits, piano finish boxes are a great option to consider when revamping your packaging.