---
In the world of jewelry, presentation is more than just packaging—it's a reflection of the artistry and craftsmanship that go into each piece. Enter blue leatherette jewelry displays, a choice that seamlessly blends sophistication and style. In this blog post, we'll take a closer look at why blue leatherette displays have become a staple for jewelry enthusiasts and businesses alike. From their aesthetic appeal to their functionality, these displays elevate the way we showcase and appreciate jewelry.
The Enchanting Allure of Blue – A Tranquil Hue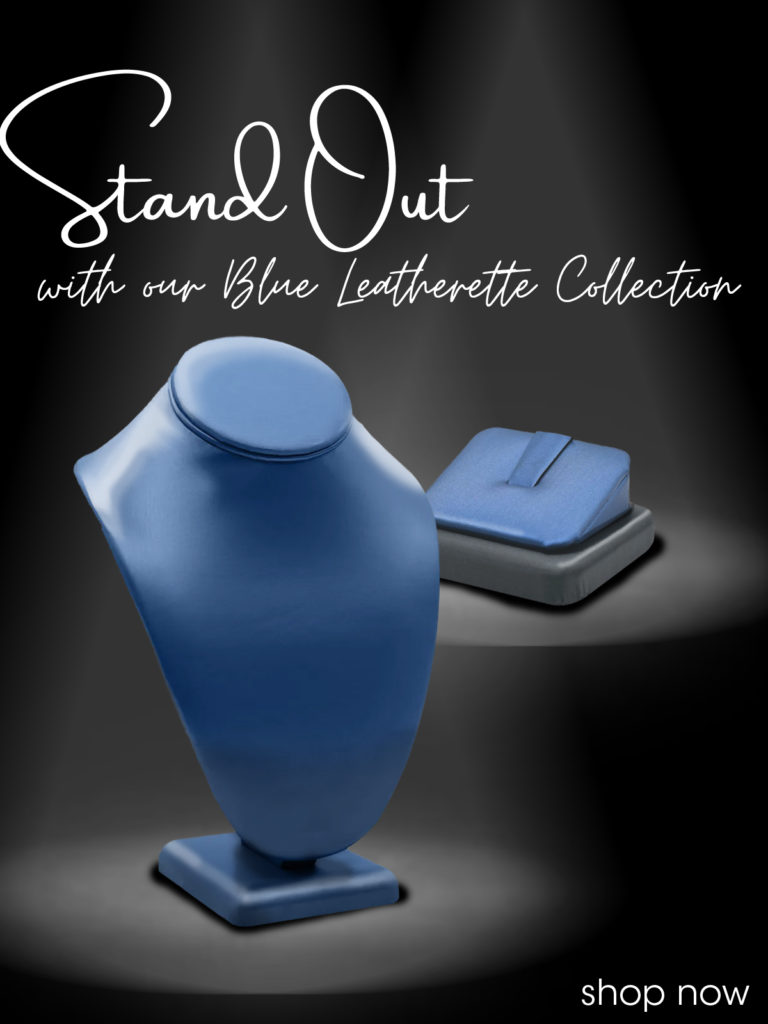 Blue is a color that symbolizes calmness and tranquility. It's no wonder that blue leatherette jewelry displays exude a sense of serenity that beautifully complements the brilliance of jewelry pieces. The rich and diverse shades of blue, from deep navy to soft sky, allow for a wide range of design options to suit different jewelry styles.
Blue, with its timeless appeal, adds an air of sophistication to any presentation. The richness of leatherette in shades of blue creates an exquisite backdrop that enhances the visual impact of jewelry. Whether it's the sparkle of diamonds or the luster of pearls, blue leatherette sets the stage for jewelry to shine.
Versatility in Display – Enhancing Contrast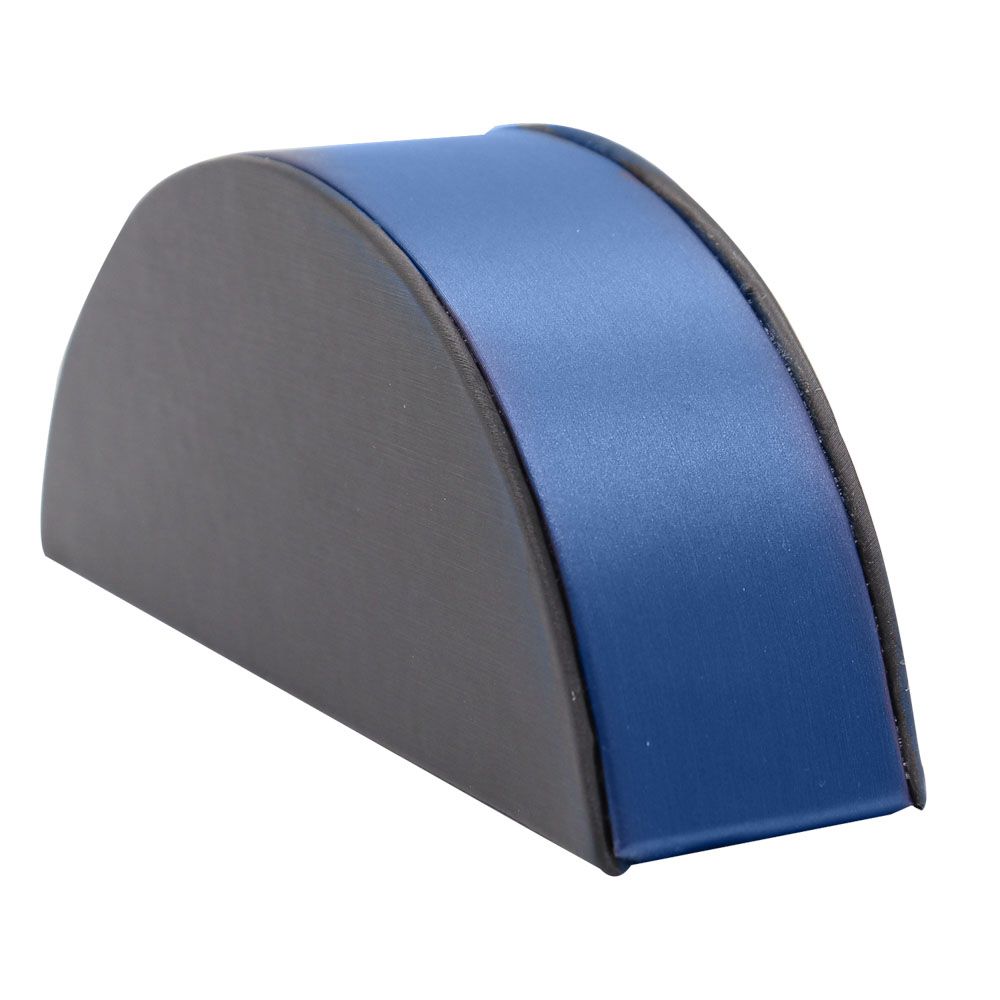 Blue leatherette jewelry displays play with contrasts to highlight jewelry pieces. The subdued elegance of blue enhances the brilliance of gemstones and metals, making them stand out. This versatility allows for a harmonious display of various types of jewelry, from delicate earrings to statement necklaces.
Blue is often associated with luxury, making it an ideal choice for high-end and boutique jewelry presentations. Whether you're curating a collection with a nautical theme or a celestial vibe, blue leatherette displays can effortlessly convey the intended ambiance.
Functionality and Protection – Durably Protective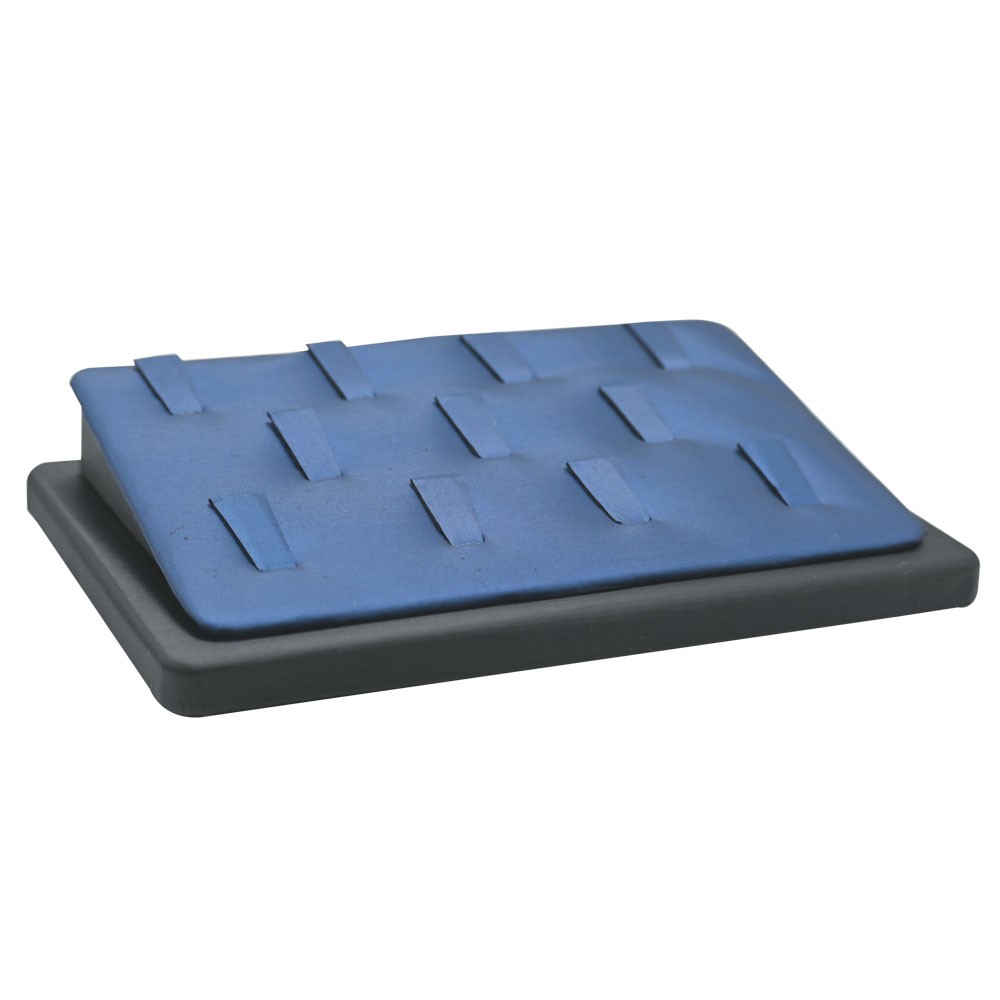 Leatherette, with its synthetic composition, offers the durability of leather without sacrificing ethical considerations. Blue leatherette jewelry displays provide a protective cushion against scratches and impacts, ensuring that each piece remains in pristine condition.
Blue leatherette is easy to clean and maintain, ensuring that your jewelry displays retain their elegance over time. This is particularly crucial for businesses that need consistent and reliable presentation materials.
Personal and Professional Use – Business Branding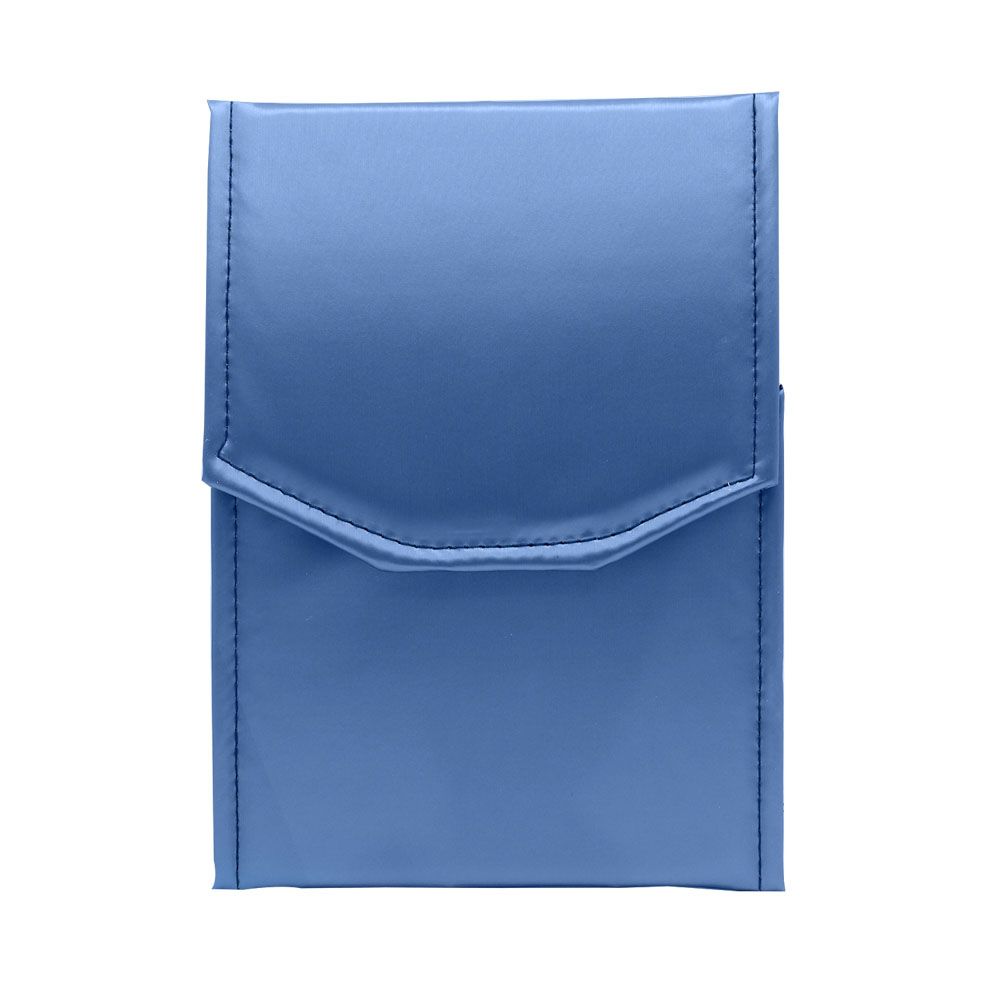 For jewelry businesses, blue leatherette displays offer an opportunity for branding. By incorporating branding elements like logos or slogans onto the displays, businesses can leave a lasting impression on customers while maintaining a cohesive and polished image.
On a personal level, blue leatherette jewelry displays make for exquisite gifts. Presenting a loved one with a jewelry piece nestled within a blue leatherette display adds an extra layer of thoughtfulness and luxury to the gift-giving experience.
Conclusion
Blue leatherette jewelry displays bring a touch of elegance and sophistication to the art of jewelry presentation. With their tranquil hues, timeless appeal, and versatility, these displays create an immersive experience that captivates both creators and admirers of fine jewelry. From enhancing the beauty of jewelry pieces to providing a durable and protective showcase, blue leatherette displays stand as a testament to the fusion of aesthetics and functionality in the world of jewelry presentation.
---