Whether you do shows, sell your jewelry online, or have a storefront,  we're guessing you've had inventory or stock that just doesn't seem to be moving. What are some good ways to get these items out the door? Keep reading for our tips on how to move old inventory.
1. Discounting. Consider having a discounted section, and placing these items in a specific location in your booth, whether it be a box, a stand, or a special spot on your jewelry display table. This will appeal to the bargain shoppers and might help move your inventory more quickly.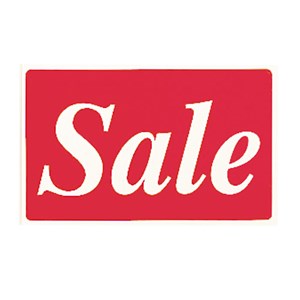 2. Featured Items. If you don't want to discount your products, consider creating a Featured Items section and place them here. Presentation is a key element in selling, and you can appeal to your customers' desire for something special by making a big deal out of these items. By bringing extra attention to these items (whether it's a unique jewelry display, extra table space, pretty signs, etc), you can help increase the perceived value of these items.
3. Giveaway. Consider running a contest or giveaway, and use some of your older pieces as the prize. There are a lot of ways you can do this! If you're doing  lot of shows, have a giveaway in which you enter everyone who signs up for your newsletter. If you have a lot of engagement on Facebook or Twitter (or are wanting more), you can try a 'Like (or Follow) to Win' type of contest.
4. Repurpose the components. Examine the items that aren't selling. Do you still love them and stand behind them 100%? If yes, keep it, and try one of the other methods we've mentioned! However, if you don't, consider repurposing the piece. Take it apart and use the components to make new items, or tweak the product into something new.
5. Raise the price. Yes, you read that correctly! This little trick won't work with everything, so use it sparingly. If you have a piece that seems to get a lot of looking or touching, but that just isn't selling, consider raising the price. This can help increase the perceived value of the product in your customer's mind, and just might get this piece out the door.
What are your favorite ways to move old stock?