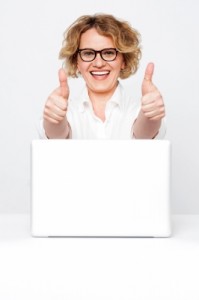 Building a relationship with your customers is an important part of a business. You can have a great product, but if you don't have a good relationship with your customers, you'll have trouble creating brand loyalty. It doesn't have to be a daunting task to create a genuine relationship with your customers, and here are just a few of the many things you can do.
1. Be friendly (and be genuine). When customers are in your booth or store, don't ignore them. Welcome them to your space with a kind smile and eye contact. Ask if they are looking for anything in particular, and point out the general layout of your store or booth.
2. Be engaging. You can engage your customers in so many ways in this technological age that this one shouldn't be too challenging to accomplish. Not only can you engage customers when they are in your store or booth, but you can also be connecting with them online via social media outlets such as Facebook, Twitter, or Instagram, or through email lists. Share your favorite products with them, involve them in your design/creative process, and keep them updated on your products.
3. Be responsive. When you're creating conversations with your customers, listen to what they are saying. People usually aren't afraid to tell you what they do and do not like about certain products, and you can use this to meet their needs and create products they won't be able to resist. Even if it's hard, listen when they tell you something isn't working.
Of course, there are so many more things that can be done to improve your business and create a relationship with your customers, but these three B's of relationship building are a great place to start! What are your favorite ways to connect with your customers?
Cover photo image courtesy of adamr / FreeDigitalPhotos.net