Here's why you don't need to!
With the holiday season approaching, we know how crazy things can get and how busy you are making preparations. ThatÔÇÖs why weÔÇÖre working to make things as easy and stress-free as possible for you. How? Keep reading for 3 ways that weÔÇÖre helping you keep it simple and stress-free this season!
1. Need more gift wrapping supplies, merchandise bags, or jewelry boxes? We have a large inventory of products that are in stock and ready to ship. How fast will it get to you? You can reference the map below to see how quickly your order will get to you after it leaves our warehouse. We process every order within 24-48 hours (except for weekends), so your order doesn't waste much time in getting on the way!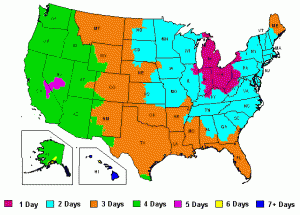 2. Quantity questions? Product queries? Give us a call! WeÔÇÖd love to chat with you about our quantity discounts and which products will work best for what youÔÇÖre doing. WeÔÇÖll take the time you need to decide what you want, and weÔÇÖll never rush you. ItÔÇÖs our job to make sure youÔÇÖre happy and getting what you need to make your business run smoothly.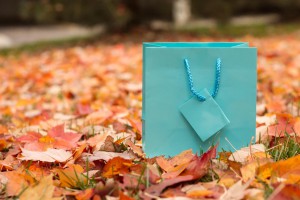 3. Holidays are a perfect time for company branding. We think youÔÇÖll like our custom printing process, and nowÔÇÖs the time to start stocking up on printed jewelry boxes, earring cards, and merchandise bags so that you wonÔÇÖt run low during the business of the season. WeÔÇÖd love to help make things easier for you by getting a head start on your custom printing! You can learn more by going to our custom printing page!
As always, you can reach us at 1-888-317-2213 or by email at customerservice@gemsondisplay.com.
Take a deep breath! We'll help you get through the holidays.