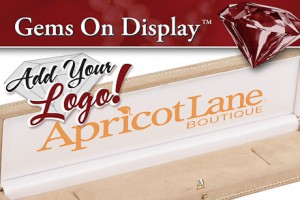 Branding is imperative to your business. Having a strong brand is what keeps your customers coming back to you instead of finding someone else.It is also the way in which you create a lasting image for your store through a variety of factors to give your customers a clear picture about who you are, what you do, and how you do it. You can brand yourself through the colors you use, your customer service techniques, where you place your logo, and the type of products you sell, among other things.All of these factors are important, but one of them is especially easy. What is it, you ask? Branding with your logo!Your logo is an excellent way to brand yourselfÔÇöespecially if you use it strategically. Placing your logoÔÇöthe mark of your brandÔÇöwhere your customers will see it often without feeling like it is being thrown at them is one of the best ways to keep your store and your image fresh in their minds. This is easily done with custom logo printing!Having your logo custom printed onto displays,
earring cards
, gift bags, jewelry boxes, and more is the way to have your logo seen over and over again. This insures that your customers will see your logo while they are browsing your products, again when they get home and take your products out of a gift bag printed with your logo, and again when they take their beads or jewelry out of the jewelry box that has your logo on it. There are many opportunities for
branding with custom logo printing
.
Getting set up with custom printing couldnÔÇÖt be any easier with services like the one Gems on Display provides. DonÔÇÖt hesitateÔÇöstart branding!